Foyle Business Services, Inc.: The Topmost Tax Accountants in West Hollywood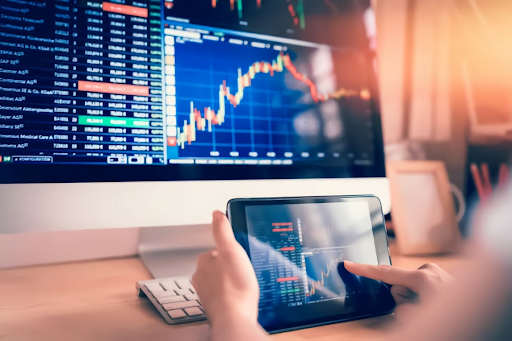 West Hollywood, also known as WeHo, is a city that blooms with creativity, diversity, entrepreneurship, fun, luxury, and much more. However, these also come with sophisticated tax and accounting challenges which people and businesses have to face compulsorily. But don't worry. Your search for the best tax accountants near me ends here. Even if you typed tax return services near me, new business accounting near me, new business tax services near me, accountant services near me, etc. in the search bar, then also we are your one-stop destination. Foyle Business Services, Inc. is here to lend that helping hand that provides a number of professional tax and accountant services or solutions specially customized to your specific tax and accounting needs. We are the tax accountants in West Hollywood dedicated to simplifying your tax and accounting issues and helping you thrive in this beautiful city the way you like. Contact us today to start your path to financial success.
Services Offered by Our Best Tax Accountants in West Hollywood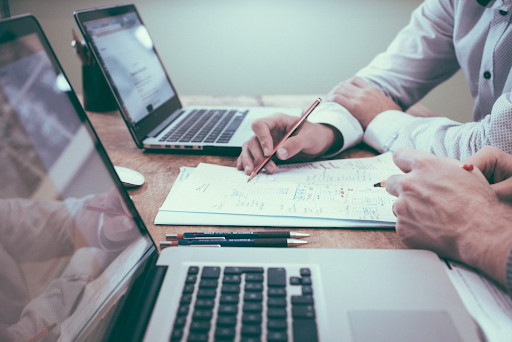 Accounting Software Services
Accounting software is imperative for new business accounting in West Hollywood, as it streamlines financial processes, ensures compliance with tax regulations, and facilitates informed decision-making. For instance, a local boutique clothing store in West Hollywood can use accounting software to track sales, manage inventory, and generate profit and loss statements, helping them identify trends and optimize their product offerings. Here, we can provide valuable support by offering accounting software services tailored to the specific needs of West Hollywood businesses. Our company can set up software systems like QuickBooks that are compliant with California tax laws, automate payroll processing, and provide regular financial reporting, helping businesses in the area save time and resources while ensuring accuracy in their financial records.
Bookkeeping Services
Bookkeeping and write-up services are essential for businesses to maintain financial transparency and compliance. In the dynamic city of West Hollywood, meticulous bookkeeping is even more critical. From the iconic Sunset Strip clubs to the trendy boutique hotels, each business has varying financial needs. We ensure that every transaction is accurately recorded, accounts are reconciled, and financial statements are prepared with precision. By offering personalized bookkeeping solutions and accountant services, we help businesses in West Hollywood make informed financial decisions, navigate complex tax regulations, and focus on their growth.
Business Coaching and Consulting Services
Businesses in West Hollywood face intense competition in the entertainment, hospitality, and retail sectors, high operating costs due to the city's prime location, and the impact of seasonal tourism. For example, a boutique hotel in West Hollywood may struggle with fluctuating occupancy rates throughout the year. We as a tax and accounting firm can assist by offering business consulting and coaching services tailored to the local landscape. We can analyze the hotel's financial data to identify cost-saving opportunities, optimize pricing strategies for peak and off-peak seasons, and provide guidance on marketing and customer retention initiatives. Moreover, our firm can help businesses navigate complex tax regulations specific to West Hollywood, ensuring compliance and minimizing tax liabilities.
Business Entity Selection Services
There are many options in entity selection with main ones being sole proprietorships, partnerships, LLCs, S corporations, and C corporations. Each choice has its advantages and disadvantages, making it vital to consider factors such as liability protection, tax implications, and operational flexibility. In the case of a newly established design studio in West Hollywood, it might struggle to decide between forming an LLC for limited liability and a sole proprietorship for simplicity. We assess the specific needs and goals of the business, analyze the potential tax consequences of each entity type under California law, and provide recommendations that align with the local business landscape. This helps businesses optimize their legal and financial structure to best suit their unique circumstances and objectives.
Support in Buying or Selling a Business
Buying or selling a business entails well-thought and planned decisions which must be backed by appropriate logic. It doesn't matter if you are looking to purchase a boutique hotel or sell your profitable creative agency, we are aware of the possible implications with respect to each business. Thus, we provide comprehensive support, including financial due diligence, valuation, negotiation assistance, and tax planning. Our goal is to ensure that each transaction aligns with your financial objectives and navigates the specific regulatory considerations of West Hollywood, ultimately helping you make informed decisions that drive success in the competitive business environment of the city.
Estate and Trust Tax Preparation Services
Estate and trust tax preparation in West Hollywood can be particularly intricate due to the area's high property values, complex inheritance laws, and the need for meticulous documentation. For example, an individual with substantial real estate holdings in West Hollywood may face challenges when planning their estate, especially when it involves multiple beneficiaries or charitable bequests. Moreover, changing federal and state tax laws can complicate trust tax preparation. Our tax and accounting firm provides invaluable assistance by offering expert guidance on estate planning and trust management, helping clients navigate the complexities of California's tax regulations and maximize tax efficiency. We also assist in valuing assets, minimizing tax liabilities, and ensuring compliance with state and federal laws.
Expatriate Tax Filing Services
Expatriate tax filing in West Hollywood presents unique challenges, particularly for individuals relocating to or from the area, as it involves navigating both U.S. federal tax laws and California state tax regulations. For instance, foreign nationals working in the entertainment industry might struggle to understand their tax obligations in the U.S., including reporting foreign income and taking advantage of tax treaties. Conversely, a U.S. citizen returning to West Hollywood after working abroad may need assistance with complex tax exclusions and credits. We resolve these problems by providing assistance in determining tax residency status, ensuring compliance with federal and state tax laws, and optimizing tax strategies for expatriates. In this way, tax liabilities are minimized.
Financial Analysis and Statements Services
There are challenges with respect to financial analysis and statements, particularly in the competitive entertainment, hospitality, and retail sectors. For instance, a boutique hotel in West Hollywood may struggle to assess its financial performance accurately amidst fluctuating occupancy rates and seasonal tourism trends. Similarly, a local restaurant may face difficulties in understanding its cost structures and profitability due to high operating costs. In our financial analysis and statement services, we thoroughly review a business's financial data, identify key performance indicators, and offer insights into cost optimization, revenue generation, and budgeting strategies tailored to the local market, guaranteeing your growth in this bustling city.
IRS Audit Support
Facing an IRS audit can be a daunting experience, but the company is here to provide expert assistance to individuals and businesses in West Hollywood. In a city known for its diverse economic landscape, from entertainment studios and creative agencies to artists and directors, IRS audits can happen to anyone. Our team specializes in guiding clients through the audit process, ensuring compliance with tax regulations and helping resolve any issues that may arise. We are cognizant of the unique financial situations in West Hollywood and work diligently to protect your interests during the audit. Our goal is to minimize disruptions, address IRS inquiries, and ensure a fair and efficient audit process, securing your financial well-being.

Payroll Services
Running businesses in West Hollywood with state-specific labor laws, frequent changes in minimum wage, and the unique needs of the local workforce; is not easy. For example, a boutique clothing store in West Hollywood may employ part-time actors who require accurate tracking of their irregular work hours. Timely and accurate payroll processing can be challenging, and errors can lead to compliance issues and employee dissatisfaction. Thus, we provide comprehensive payroll services tailored to your business. Whether you're managing a restaurant or a studio, our expert tax accountants in West Hollywood handle payroll processing, including calculating wages, deductions, and tax withholdings, while staying up-to-date with changing regulations. This minimizes payroll errors and maintains employee satisfaction.
Retirement Planning Services
In West Hollywood, retirement planning presents several unique challenges. The cost of living in this area is relatively high, making it difficult for residents to save adequately for retirement. For instance, housing expenses are significantly above the national average. Additionally, the gig economy prevalent here often results in irregular income streams, leading to difficulty in planning long-term financial security. Our company having premier tax accountants in West Hollywood can support by providing personalized financial guidance, optimizing tax strategies, and helping individuals and businesses in West Hollywood make informed investment decisions tailored to their unique financial circumstances, ultimately enhancing their retirement readiness amidst these local challenges.
Sales Tax Services
Sales tax is tough to manage in West Hollywood due to the city's complex tax regulations. This often results in errors, non-compliance, and potential penalties. By offering expert sales tax services, we assist businesses in understanding the specific sales tax regulations for accurate tax collection, and timely remittances to the appropriate tax authorities. Additionally, we guide on sales tax exemptions and credits in order to help businesses optimize their tax obligations while staying compliant with local laws.
Tax Accountant Services with Tax Planning, Review and Consultation Services
Due to the presence of complex tax regulations and diverse business sectors in West Hollywood, tax accounting has become cumbersome. Complex income structures of individuals working in the city require specialized tax planning. Our team of tax accountants in West Hollywood provides comprehensive tax planning, preparation, review, consultation, compliance, and accountant services. We provide in-depth analysis of a client's financial situation, identify potential tax-saving opportunities, and offer guidance on compliance with local tax regulations. Moreover, the firm stays up-to-date with changing tax laws specific to the city, helping clients maximize deductions, credits, and exemptions while minimizing tax liabilities.
Tax Resolution Services by Our Tax Accountants in West Hollywood
In West Hollywood, individuals and businesses may encounter various tax resolution issues such as:
Back Taxes Owed
Delinquent tax payments can result in mounting interest and penalties, creating financial strain.
Bank Levy
The IRS or state tax authorities may place a bank levy on accounts to collect unpaid taxes, causing immediate financial hardship.
Currently Not Collectible/Hardship Status
Individuals facing financial hardship may qualify for currently not collectible status, temporarily suspending tax collection efforts.
Injured Spouse Relief
Spouses facing tax debt due to their partner's obligations can seek relief to protect their own finances.
IRS Audit Representation
Facing an IRS audit can be stressful; professional representation ensures compliance and minimizes potential liabilities.
Liens
Tax liens on assets can hinder financial transactions and creditworthiness.
Obtaining IRS File
Accessing your IRS file is crucial for understanding and addressing tax issues.
Offer in Compromise
This program allows qualifying individuals to settle tax debt for less than the full amount owed.
Payroll Taxes Owed
Unpaid payroll taxes can lead to serious consequences, including penalties and legal actions.
Penalty/Interest Abatement
Seeking relief from penalties and interest can reduce the overall tax debt.
Seizures
Tax authorities can seize assets to satisfy unpaid tax liabilities.
Statute of Limitations
Understanding the statute of limitations is vital in determining the timeframe for tax collection.
Unfiled Returns
Failing to file tax returns can result in penalties and unresolved tax issues. To avoid this, avail our tax return services.

Wage Levy (Wage Garnishment)
Wage garnishment can significantly impact an individual's financial stability.
Our tax resolution services entail negotiating with tax authorities, preparing and submitting necessary documents, representing clients during audits, securing relief options, and developing strategies for tax debt resolution. We also keep clients informed about local tax regulations and their specific implications in West Hollywood.
Tax Resources
Foyle Business Services can provide valuable assistance to its West Hollywood clients by offering a range of tax resources and tools tailored to their specific needs: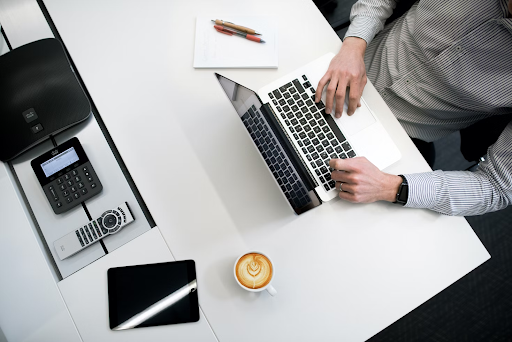 These tools help you estimate various financial scenarios, such as mortgage payments, retirement savings, or loan amortization. For a West Hollywood resident, this could be particularly useful when considering housing costs in the area or planning for future expenses.
Providing guidance on how long to retain tax-related documents ensures that you maintain proper records for IRS compliance. In West Hollywood, where tax regulations can vary, having clear record-keeping practices is essential.
Access to up-to-date IRS publications and forms relevant to California and West Hollywood helps you stay informed about tax laws and fulfill their tax obligations accurately.
A checklist of necessary documents and information required for tax appointments streamlines the tax preparation process, making it efficient and reducing the risk of errors.
Localized information about tax rates and due dates specific to West Hollywood ensures that you meet your tax obligations promptly and avoid penalties.
Educating clients about their rights as taxpayers, including dispute resolution processes and confidentiality, empowers them to advocate for their interests when dealing with tax authorities.
Providing a glossary of tax terms helps clients understand tax-related jargon and communicate effectively with tax professionals.
A tax calendar with key deadlines and important dates ensures that clients stay organized and avoid last-minute tax filing stress.
This tool helps clients adjust their withholding to match their tax liability accurately, preventing overpayment or underpayment of taxes.
By offering these tax resources and tools, we enhance the client experience and prove the firm's role as a trusted advisor in managing their tax and financial affairs.
Contact us to get rid of your tax and accounting issues.
Why is Foyle Business Services: The Tax Accountants in West Hollywood the Best?
A Local Focus that Powers Success
West Hollywood, with its pulsating energy and diverse business landscape, demands an accounting firm that intimately understands the intricacies of this dynamic community. Our firm, Foyle Business Services, is deeply rooted in West Hollywood, and this local focus is what positions us as the best choice for your tax and accountant services. We have been serving the local community for years, giving us an in-depth understanding of the tax regulations, business landscape, and financial challenges that West Hollywood residents and businesses face.
Expertise Tailored to West Hollywood
Being the best in West Hollywood means going beyond a one-size-fits-all approach. Our team of seasoned tax accountants in West Hollywood professionals possesses a deep knowledge of the local business environment. Here's how our expertise is custom-tailored to West Hollywood:
Entertainment Industry Know-How
West Hollywood is at the heart of the entertainment industry. Whether you're a creative professional, actor, musician, or part of the supporting cast, we understand the unique tax and financial considerations that come with working in the entertainment sector.
Small Business Champions
West Hollywood boasts a thriving scene of small and boutique businesses. We specialize in providing comprehensive financial solutions that cater specifically to the needs of small business owners in this community. Your search queries 'start up tax services near me' and 'start up accounting near me' should be satisfied with our world-class accountant services. From tax planning to financial management, we've got you covered.
Real Estate Mastery
With West Hollywood's vibrant real estate market, property ownership and investment are common pursuits. Our expertise in real estate taxation and financial management ensures that your investments are optimized for success.

A Personalized Approach that Defines Excellence
We take pride in our client-centric approach, which goes beyond the numbers to focus on your individual financial goals. Here's how our personalized approach sets us apart:
Your Trusted Advisors
We are not just your accountants; we are your trusted financial advisors. Our team takes the time to understand your unique financial situation, aspirations, and concerns. This personalized attention ensures that we develop tailored strategies to help you achieve your financial goals.
Proactive Tax Planning
We believe that proactive tax planning is the key to financial success. With our in-depth knowledge of West Hollywood's tax regulations, we uncover opportunities to minimize your tax liability and maximize your financial growth.
Timely and Accurate Services
In a city as fast-paced as West Hollywood, timing is crucial. We are committed to providing you with timely and accurate financial services, so you can make informed decisions and stay ahead in the game.
A Legacy of Trust and Excellence
When you choose Foyle Business Services, you are not just selecting an accounting firm with impeccable accountant services; you are joining a legacy of trust and excellence that West Hollywood residents and businesses have relied on for years. Here's why our track record speaks for itself:
Client Success Stories
Our client success stories are a testament to our dedication and expertise. Many of West Hollywood's most successful individuals and businesses have benefited from our financial guidance and support.
Industry Recognition
We're not just appreciated by our clients; our industry peers also acknowledge our commitment to excellence. We have been recognized for our outstanding service and contributions to the West Hollywood community.
Long-Term Partnerships
Our relationships with clients extend far beyond one-time transactions. We build lasting partnerships based on trust, integrity, and a shared commitment to financial success.
Summary & Conclusion
Foyle Business Services is your premier choice for tax and accountant services in West Hollywood. We understand the unique challenges and opportunities that this vibrant city presents. Our tailored services cover everything from accounting software and bookkeeping to business coaching, estate planning, expatriate tax filing, and more. We provide a range of resources and tools to support your financial journey, and our local expertise ensures you receive personalized advice and solutions. Contact our leading tax accountants in West Hollywood today, and let us guide you towards your desired financial excellence.
Still thinking? Call NOW to get your doubt(s) cleared.
You can also reach out to us at our office.
Frequently Asked Questions (FAQs)
1. What are the various services offered by our tax accountants in West Hollywood?
Foyle Business Services provides a wide range of tax and accountant services as per the specific tax and accounting needs of West Hollywood residents and businesses. Our services by tax accountants in West Hollywood include accounting software setup, bookkeeping, business coaching, entity selection advice, support for buying or selling businesses, estate and trust tax preparation, expatriate tax filing, financial analysis, IRS audit support, payroll processing, retirement planning, sales tax management, tax accounting and planning, tax return services, and access to various tax resources and tools.
2. What makes Foyle Business Services: the tax accountants in West Hollywood the best?
Foyle Business Services stands out as the premier choice in West Hollywood due to our deep understanding of the local business landscape and tax regulations. We offer specialized expertise in areas such as small businesses, and real estate, ensuring personalized financial guidance. Our proactive tax planning, timely service delivery, and a legacy of trust and excellence set us apart. We have a track record of client success stories, industry recognition, and long-term partnerships, making us your trusted financial advisors in this dynamic city.
3. How can our exceptional tax accountants in West Hollywood help with complex tax issues here?
The city presents unique tax challenges, but our tax accountants in West Hollywood are well-equipped to address them. Our team specializes in understanding and navigating complex tax regulations, such as those related to the entertainment industry, small businesses, and real estate. We offer personalized tax planning, preparation, review, consultation, and compliance services to optimize deductions, credits, and exemptions while minimizing tax liabilities. Our goal is to keep you informed about local tax laws and their implications, making sure that your financial interests are protected.
4. What resources and tools does Foyle Business Services provide to clients in West Hollywood?
Foyle Business Services offers a range of valuable tax resources and tools tailored to your specific needs. These include financial calculators for estimating scenarios like mortgage payments, a record retention guide to maintain proper IRS compliance, access to up-to-date IRS publications and forms relevant to California, a tax appointment checklist to streamline tax preparation, tax rate and due date information specific to West Hollywood, guidance on taxpayer rights, a tax glossary to explain tax-related terminology, a tax calendar with key deadlines, an IRS withholding calculator for accurate tax liability matching, and more. These resources enhance your experience and empower you to manage your tax and financial affairs effectively.
5. How can our tax accountants in West Hollywood assist individuals and businesses facing IRS audits in the city?
Facing an IRS audit can be stressful, especially in a diverse economic landscape like West Hollywood. Foyle Business Services provides expert IRS audit support, guiding clients through the audit process, ensuring compliance with tax regulations, and helping to resolve any issues that may arise. That's why we are the best tax accountants in West Hollywood with our unparalleled accountant services.